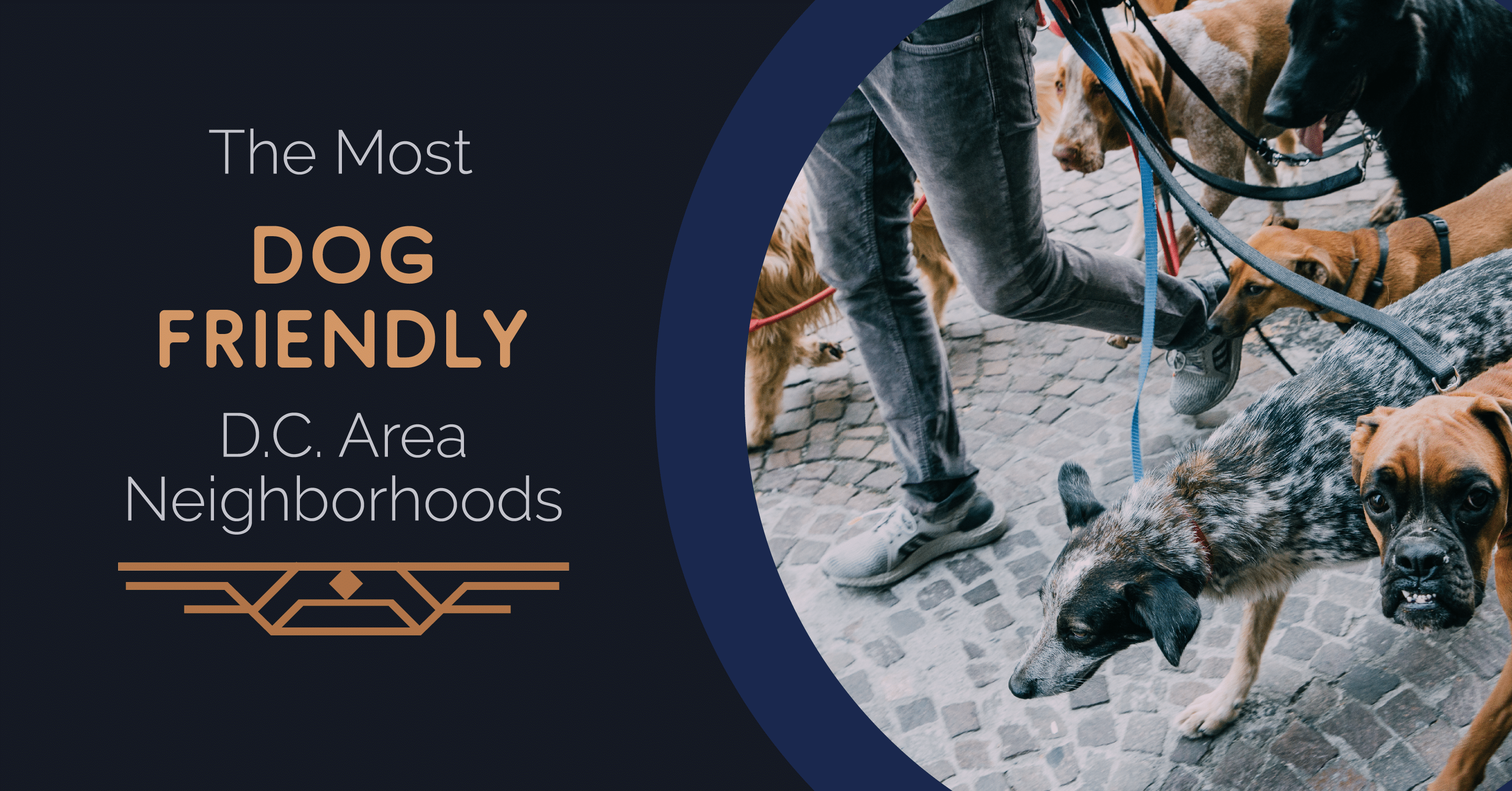 Here at The Waycroft, we are huge pet lovers. We know just how much pets can add to a family and improve their quality of life. That's why our community is so dog-friendly, with ample amenities for your furry friends, and access to Arlington's lush trails and parks to keep their tails wagging. 
Ballston is a super pet-friendly neighborhood that we love being a part of. Because we're grateful to be here, we found ourselves wondering: are other DMV neighborhoods so fortunate? How can we find out using a data-driven approach? We hate leaving a question unanswered, so our team rolled up our sleeves and found some answers!
We analyzed Yelp data and dog-friendly apartment listings in 47 DMV neighborhoods in order to determine which neighborhoods are the most accommodating for Fido. Check out our methodology and interactive map below to explore our findings. Is your neighborhood the best it can be for your dog?
Factors Used to Find the Most Dog-Friendly Places Around D.C:
Number of Dog-Friendly Apartments (Source: Apartments.com as of March 17, 2020, Weight: 1.75)
Number of Pet Services including Pet Training, Pet Grooming, Pet Boarders, Dog Walkers, Etc. (Source: Yelp, Weight: 1.75)
Number of Pet Stores (Source: Yelp, Weight: 1.5)
Number of Veterinarians (Source: Yelp, Weight: 1.75)
Number of Dog-Friendly Establishments (Source: Yelp, Weight: 1.5)
Number of Parks (Source: Yelp, Weight: 1.75)
Each factor was weighted accordingly and combined to create a score out of 50. The scores closest to 50 are the highest-ranked dog-friendly D.C. neighborhoods. Check out the most dog-friendly neighborhoods, ranked 1-47, on the map below! 
Map of Dog-Friendly D.C. Neighborhoods Scored from 1-47
We were ecstatic to see the Arlington neighborhood we call home reach the number one spot on this list! With a high number of dog-friendly places around D.C., access to pet services such as groomers and pet sitters, and an abundance of parks within walking distance, it's no surprise that Ballston is the most dog-friendly D.C. area neighborhood according to the data. Shout out to the runner-up neighborhoods, Old Town in Alexandria and Dupont Circle in Washington, D.C.! Check out the rest of the top 10 neighborhoods in the table below.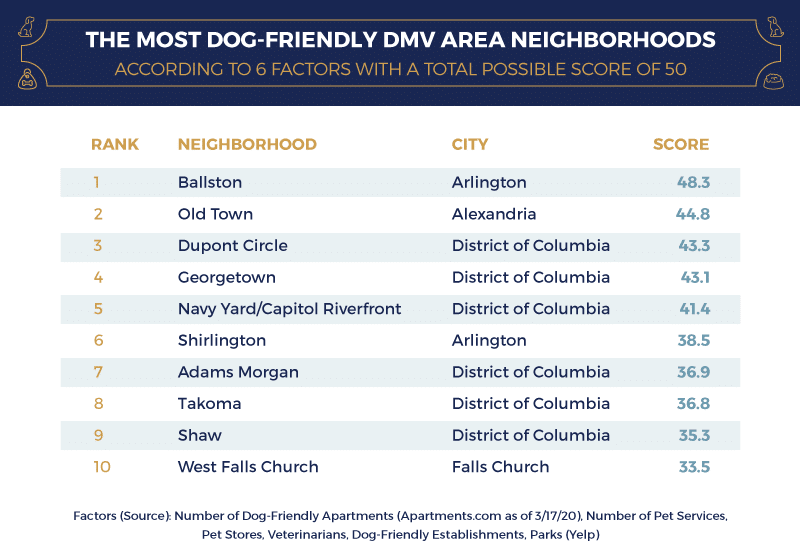 Choosing a neighborhood to live in is a big decision, especially since you have to factor in the preferences of everyone in your family, including your dog's. We hope this data is helpful in determining where you and your pup may call home next. Considering the dog-friendly oasis that is Ballston? Check out our unique floor plans at The Waycroft's apartments in Ballston and call to schedule a virtual tour today.