There's a lot to love about Northern Virginia – in particular those neighborhoods close to DC like Rosslyn, Clarendon, and Ballston. These areas are filled with great dining options, retail, and entertainment, and they're just a short drive or metro ride from the nation's capital. For those who are deciding which Arlington neighborhood to live in, here are some of the main factors to consider when it comes to Rosslyn vs. Ballston.

Where is Rosslyn, Virginia?
Rosslyn, VA is situated just south of Georgetown across the Potomac River from DC. Pedestrians can walk across Key Bridge between DC and Rosslyn in under 15 minutes and there are numerous buses and trains to help transport residents across the water. Rosslyn's location makes commuting into the city easy via the metro's blue, orange, or silver line. While Rosslyn is the closest Virginia neighborhood to DC, Ballston is only a few minutes further away by orange line train. This map illustrates the distance between the two hubs. For cyclists, the W&OD trail is a straight shot along Route 66 from Ballston into downtown DC.
While Rosslyn, Virginia has historically been known more as a business district than a place to call home, recent development has added numerous luxury apartment homes and townhouses. Today, more than 14,000 people live in the neighborhood and it has evolved to become so much more than just a destination for office workers.
What are the Pros and Cons of Living in Rosslyn, VA?
Like any neighborhood, there are pros and cons to living in Rosslyn, VA. Here are a few of the benefits and drawbacks.
Pros
Fast commute times to DC
Great dining, shopping, and access to nearby offices
Excellent public transit options
Relatively quiet location
Access to trails and green space
Amazing views of DC
Modern buildings with great amenities
Cons
Fewer apartments to choose from compared to nearby neighborhoods
Not as many bars and a quieter nightlife — Ballston and Clarendon are better known for
their entertainment, while Rosslyn is more of a business district
Downtown Rosslyn has fewer options after business hours
Fewer houses and single family homes
What are the Most Popular Things to Do In Rosslyn, Virginia?
There are many things to do in the Rosslyn area including options for eating, drinking and entertainment! If you're in the neighborhood, don't miss out on these popular offerings.
The Best Dining in Rosslyn, VA
The Best Bars in Rosslyn, VA
Continental Pool Lounge for drinks and games (or check out the outdoor beer garden for brews in the open air)
Barley Mac for a classic bar vibe with a bustling Happy Hour crowd
L'Annexe for craft cocktails
The Best Free Activities in Rosslyn, VA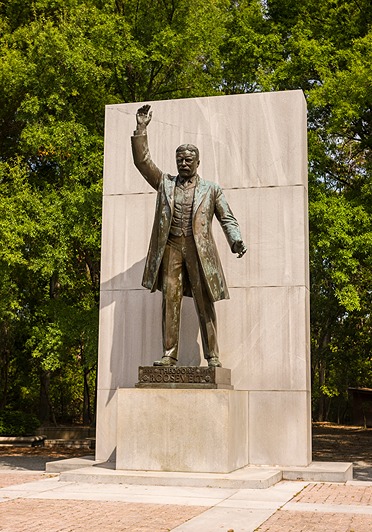 Visit Theodore Roosevelt Island
Enjoy Marine Corps concerts at Iwo Jima on Tuesday evenings in the summer
Check out a book at the Arlington Public Library
Is Rosslyn, VA Safe?
The short answer is, yes. Rosslyn is a very safe neighborhood with a low crime rate. However, for those who find comfort in more hustle and bustle or subscribe to the idea that there is "safety in numbers", then Ballston or Clarendon may be a better option.
How Does Ballston Compare to Rosslyn?
While Ballston and Rosslyn are both exciting Arlington neighborhoods, they have a slightly different overall vibe. While Rosslyn is a bit closer to downtown DC and has a significant workday crowd, there are more apartments in Ballston like The Waycroft, which offers a rooftop pool, pet-friendly amenities, and a wide variety of luxury floor plans for studio, one, two, and three bedroom apartments. While the residential options in Rosslyn are expanding, it still has a more corporate feeling overall compared to Ballston.
Both Rosslyn and Ballston are excellent places to live at all stages of life, so it really depends on your personal priorities when looking for a home. Ballston has a larger footprint with numerous dining options, shops and salons, and feels busier on nights and weekends.
The differences between Rosslyn and Ballston are plentiful, but we're particularly partial to Ballston here at The Waycroft. We love our community and think it's the perfect place to call home. If you are interested in touring The Waycroft or learning more about the local neighborhoods, contact our expert team today!