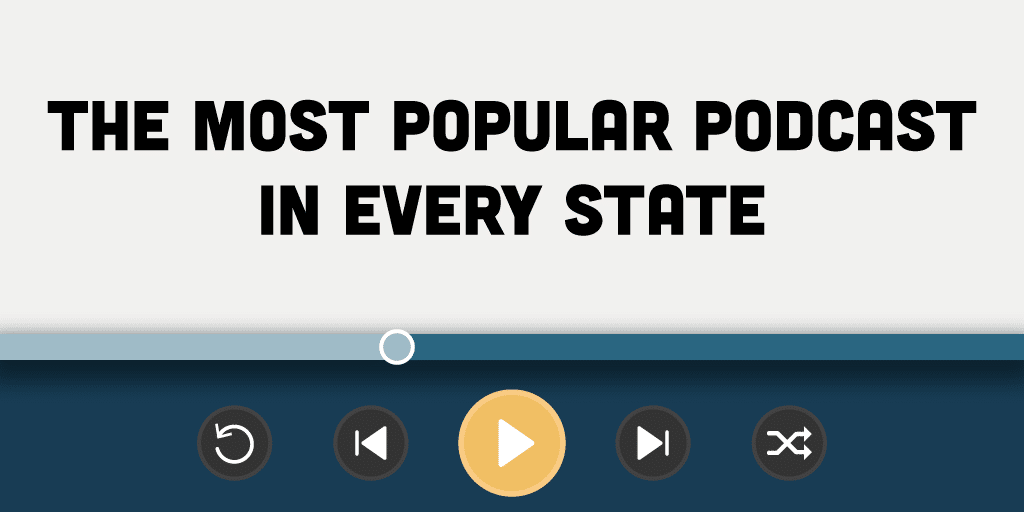 Once a relatively unknown subset of radio, podcasting has flourished in recent years and become a booming industry of its own. In fact, as of 2021, there are more than 1,750,000 podcasts comprising more than 43 million episodes!  
It's easy to see why podcasts have become so popular, too. There is a podcast of every color, including staple genres like true crime, comedy, news and politics, finance, sports, professional and personal development, and even fiction!
Additionally, it has never been more convenient to be entertained, learn something new, sharpen professional skills, stay abreast of current events, or b ush up on bar trivia while being productive at home. (We recommend Crafthouse Arlington and Rustico Ballston for some real brain busters.)
At The Waycroft, we know our residents lead fast-paced lives in a bustling world, and there's only so much time to Netflix and chill. That's why finding a favorite podcast can be the key to staying informed or entertained without wasting time. It's so easy to listen while working out in our upscale fitness facilities, cooking dogs on our rooftop grills, or watching the kids at Arlington's beautiful Mosaic Park just around the corner.
In an effort to provide the best podcast recommendations, we decided to find out which podcasts were being searched the most in each state. To start, we collected Google search data in the U.S. over the past 12 months on the first 50 podcasts on Apple Podcasts' Top 100 chart. Then we crunched the numbers and uncovered the podcasts people searched for the most across the country. 
Read on to see what we found!
The Top Podcasts by State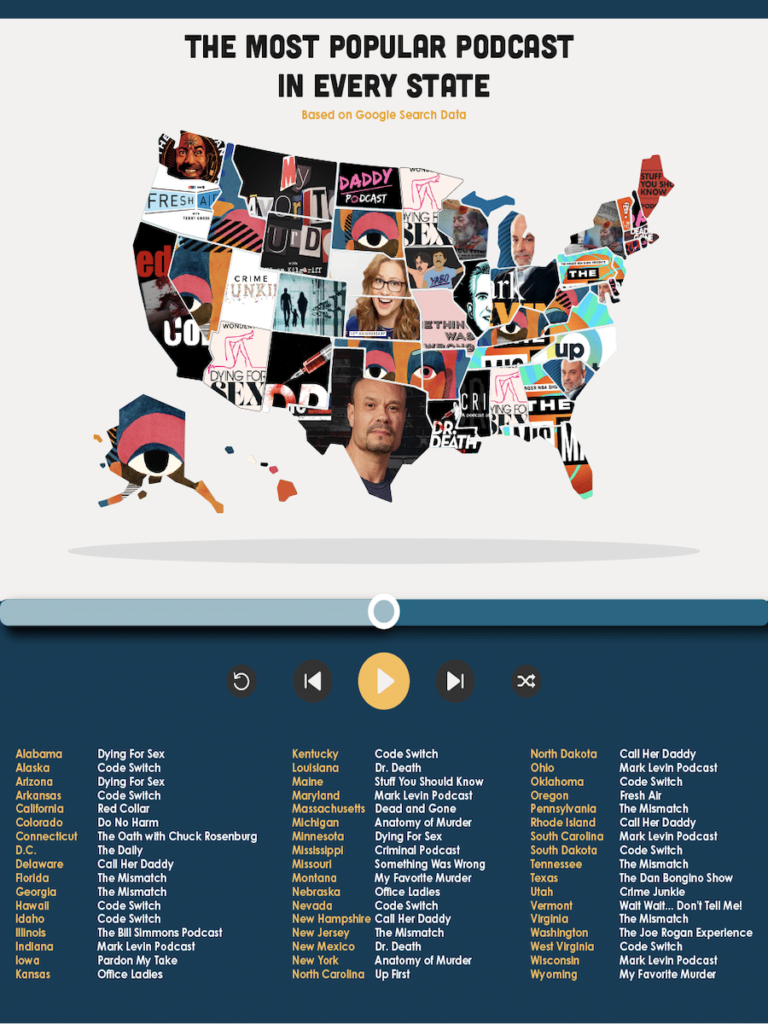 It is evident from the map above that Americans cater to a little bit of everything! While we found a myriad of genres from serious news roundups to gut-busting comedies on the map, we also saw true crime emerge as a prominent theme. The heavy hitters that have us closing our blinds at night include "Red Collar", "Anatomy of Murder", "My Favorite Murder", and "Dead and Gone".
Of course, we had to see which podcast was the most searched in our own backyard (which features pet-friendly amenities and is surrounded by Arlington's lush trails and parks)! Our data shows that "The Daily", a New York Times podcast delving into the one news story you can't miss each day, was the most popular podcast in D.C.
In a time of historical and "unprecedented" news, it's not hard to imagine why this podcast made its mark on listeners. Its 30- to 60-minute episodes are perfect for a stroll with your best furry friend to temper the stress of the news.
"The Mismatch" was crowned the winner in Virginia and in the Northeast region overall. This one is for basketball fans, offering on-court analysis, news, trends, and transactions of the NBA. We suspect it was one of the most popular podcasts in 2020 because of the cancellation of March Madness causing college fans to flock to professional basketball.
So, what are the most popular podcasts on a national scale? We're glad you asked.
The Most Popular Podcasts in the U.S.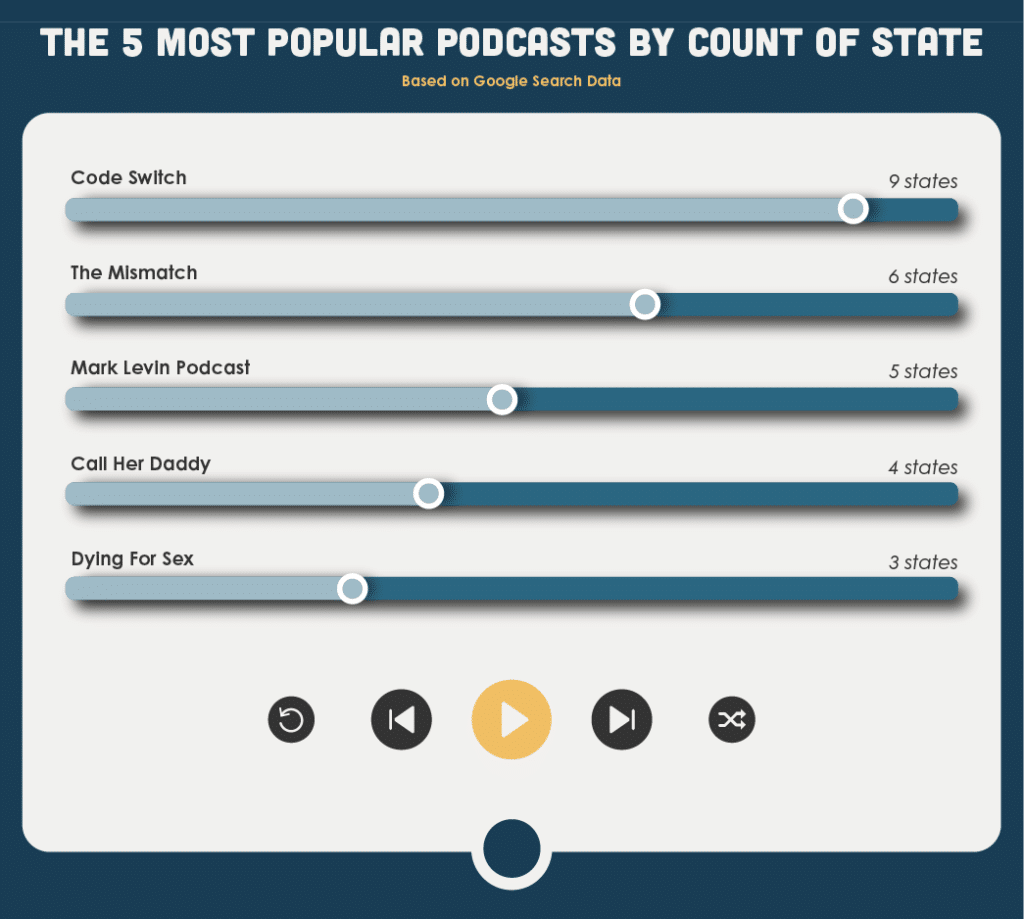 In first place was "Code Switch". Starting as a blog in 2013, it was turned into a podcast by NPR in 2016. It dissects race and culture issues across the country, such as how the Hawai'ian language nearly died, how young adult fiction is covering race and oppression, and whether it's true that dark-skinned people are more protected from the sun. Although it has been running for four years, it became one of NPR's top podcasts in terms of rankings in the wake of events comprising the summer of 2020.
Virginia's favorite, "The Mismatch" earned second place on a national scale with six states backing it overall. After that, the "Mark Levin Podcast" was the most popular in five states, "Call Her Daddy" claimed four states, and "Dying for Sex" squeezed into the top five with three states awarding it the most search volume.
The Most Popular Podcast by Region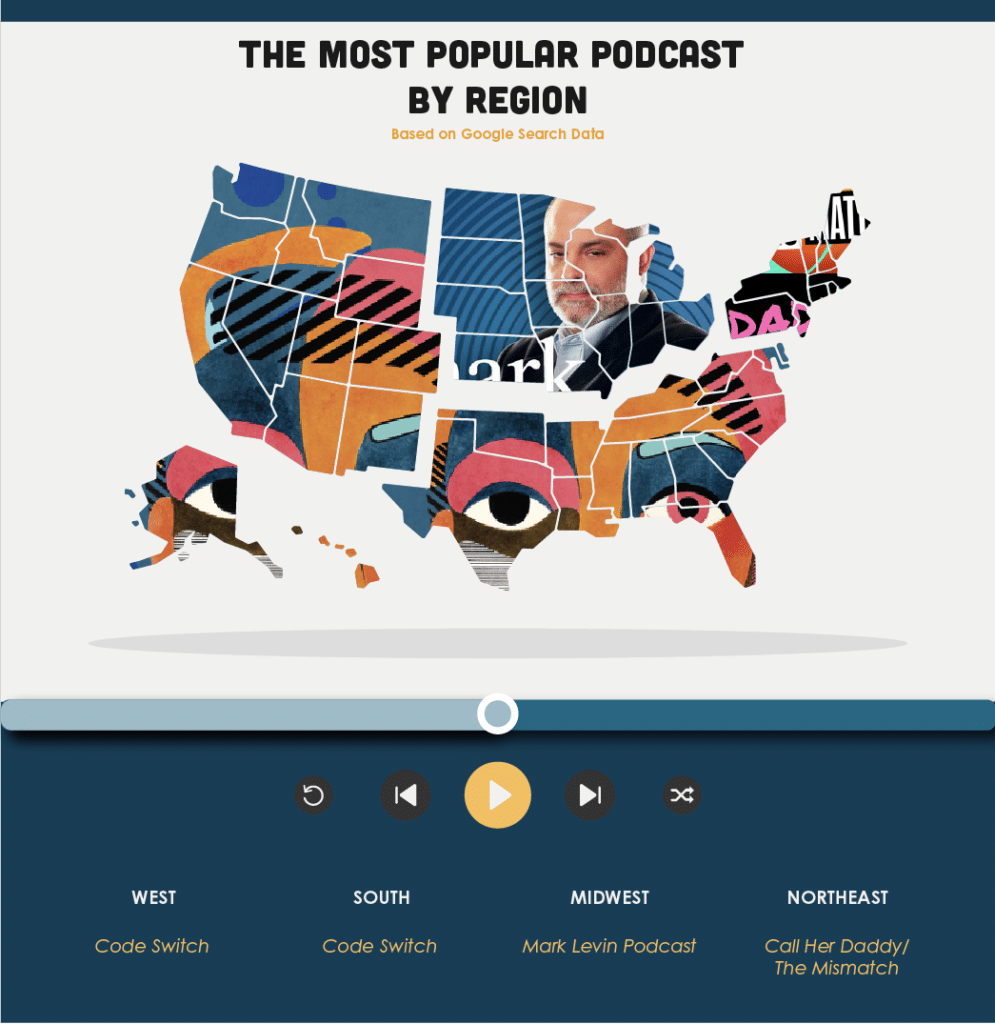 Tying with "The Mismatch" in the Northeast, listeners searched the most for "Call Her Daddy" This podcast initially followed the most intimate experiences of hosts Alexandra Cooper and Sofia Franklyn as they prowled the heterosexual dating scene. Drama exploded in 2020, however, between the hosts and the show's producer, Barstool Sports. Since then, it has returned as a shell of its former form with Cooper hosting alone.
While the dating advice encapsulated in "Call Her Daddy" can be entertaining and hilarious for some, we must warn potential listeners that it is always intended for mature audiences. In fact, the drama-plagued podcast has also sparked online debate over its handling of certain gender issues.
"Code Switch", the top-searched podcast in the most states overall, was voted as the best podcast in the South and the West.
Overall, podcasts are a fantastic way to stay sane and in tune with the world. They are also perfect for checking in with topics you're passionate about even if you don't have time for a full-on veg-out session on your couch. If you don't have much on your calendar, though, that's great too. You deserve it after the year that 2020 was. Sit back and relax on our rooftop pool, and enjoy an episode of "The Mismatch".